Goaltenders Jordan Dreger and Dezsi Wiens kept the game scoreless in the first. It was 2-2, middle of the second, when teams changed goalies. Then Sher-Wood scored four unanswered goals, including 2 by Myles Stevens, Sher-Wood Player of the Game, and Kent Henry shut the door as Sher-Wood cruised to a 6-2 victory.

Steven Shamanski's point shot found it's way through traffic to give the Sher-Wood a 1-0 lead. 30 seconds later Andrew Lefebvre deflected a shot in to tie the game. Eli Halcrow gave Addison the lead. Kory Kimpinski tied the game at 9:28 of the second period. The teams then changed goalies. The first shot Jayme Janzen faced was a Shane Luke wrist shot that clipped his trapper and fell into the Addison net. In the last half of the third, Stevens scored twice, and a single by Matt Bailey for Sher-Wood. Addison Player of the Game was Jordan Smith.
Lineups:
(I) injured, did not play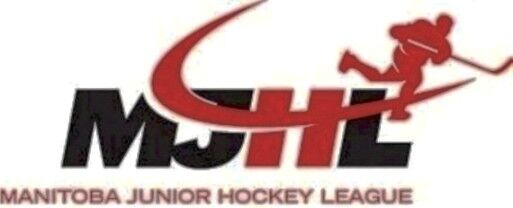 Community content is available under
CC-BY-SA
unless otherwise noted.