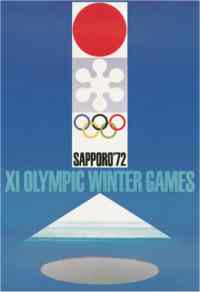 At the 1972 Winter Olympics held in Sapporo, Japan, one ice hockey event was held: men's ice hockey. Games were held at the Makomanai Ice Arena and at the Tsukisamu Indoor Skating Rink.
Medalists
Qualification matches
Winners (in bold) as well as the gold medalist at the previous Olympics (USSR) qualify for the Group A to play for 1st-6th places. Other teams played in Group B for 7th-11th places.
February 3

Japan 2-8 Czechoslovakia
Sweden 8-1 Yugoslavia
February 4

USA 5-3 Switzerland
Poland 4-0 West Germany
Finland 13-1 Norway
Group A
First place team wins gold, second silver and third bronze.
February 5

Sweden 5-1 USA
Czechoslovakia 14-1 Poland
USSR 9-3 Finland
February 7

USSR 3-3 Sweden
USA 5-1 Czechoslovakia
Finland 5-1 Poland
February 8

Czechoslovakia 7-1 Finland
February 9

Sweden 5-3 Poland
USSR 7-2 USA
February 10

USSR 9-3 Poland
Czechoslovakia 2-1 Sweden
USA 4-1 Finland
February 13

Finland 4-3 Sweden
USSR 5-2 Czechoslovakia
Group B
Teams, which lost their games in the qualification round, played in this group.
February 6

Norway 5-2 Yugoslavia
West Germany 5-0 Switzerland
February 7

Japan 3-3 Switzerland
West Germany 6-2 Yugoslavia
February 9

Japan 3-2 Yugoslavia
West Germany 5-1 Norway
February 10

Japan 4-5 Norway
Switzerland 3-3 Yugoslavia
February 12

Japan 7-6 West Germany
Norway 5-3 Switzerland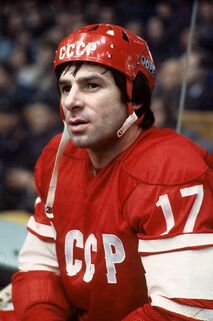 Leading scorers
Final Ranking
Team Photos
See Also
References