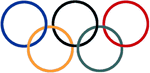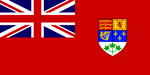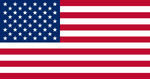 The 1932 Winter Olympics (the IIIrd Winter Olympiad) were held in February, 1932 in Lake Placid, New York, United States of America.
Participating teams
[
]
Canada.United States, Germany, and Poland.
The Great Depression had taken its toll on the world economy. Most of the European nations could not afford to send a hockey team to the United States only to be humiliated by the Canadian and American teams.
After a lot of lobbying by the Americans and promises of financial assistance, Germany and Poland agreed to send teams.
This was the first time that European hockey teams would visit North America.
Both Germany and Poland went on tours of the United States.
Canada was represented by the Winnipeg Winnipegs, who had won the Allan Cup the previous season.They took a break from their current season.
Tournament
[
]
The format was a double round robin. Each team played the other twice. But even with that, there were not enough games. McGill University and a team from Lake Placid played some exhibition games to fill out a nice slate of games.
Thursday, February 4
[
]
Friday, February 5
[
]
Saturday, February 6
[
]
Sunday, February 7
[
]
Monday, February 8
[
]
Tuesday, February 9
[
]
Wednesday, February 10
[
]
Saturday, February 13
[
]
Final Standings
[
]
1, Gold Medal     Canada             5-0-1-11    32- 4
2. Silver Medal   United States      4-1-1- 9    27- 5
3. Bronze Medal   Germany            2-4-0- 6     7-26
4.                Poland             0-6-0- 0     3-24

Medallists
[
]
Exhibition games
[
]
Friday, February 5
[
]
Saturday, February 6
[
]
Friday, February 11
[
]
Champions
[
]
Team Photos
[
]
See Also
[
]